Family In Waiting | Cozy At-Home Photography
August 2022 Family Photography | Omaha Photographer
Remember when I said in my last post that I did my first at-home photoshoot…Well, I did another one a week later! I got to spend some time with this adorable couple and soon-to-be parents in their brand new home. I've known Asiah for a couple of years (before her husband was even in the picture) and getting to be part of some major life milestones is so fun. From photographing their engagement photos to being a part of the wedding party last year, this couple has been on a wild journey and I'm so honored to have photographed all these special events!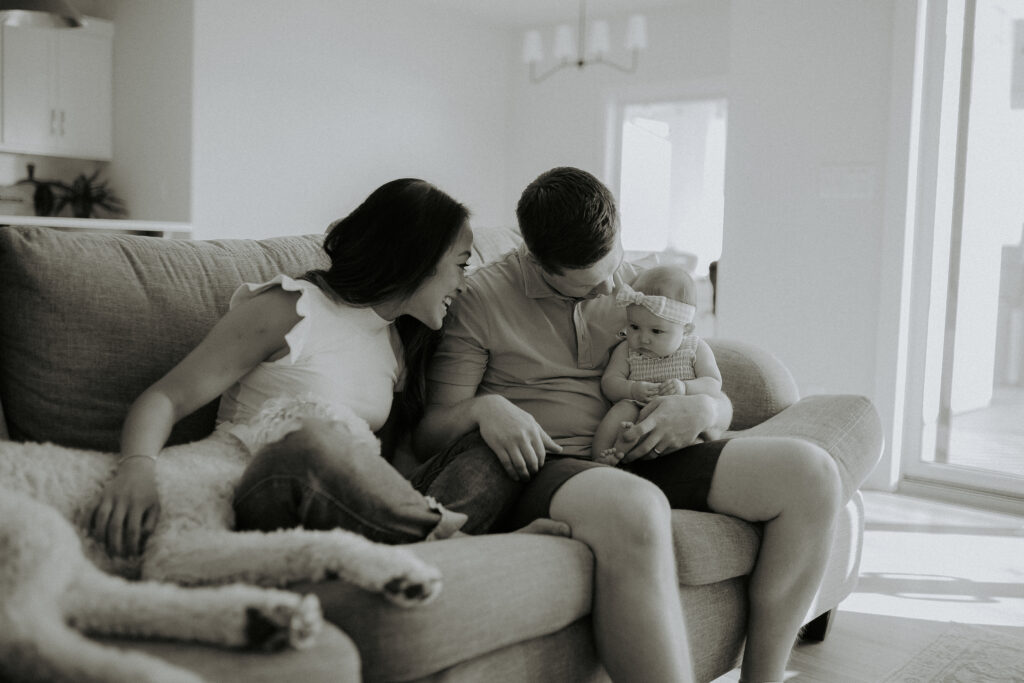 Are you Interested in me capturing your family?
Contact me today to get more info and pricing!